As part of Comcast's multi-million-dollar nationwide commitment to improve customer service, the company opened a 4,000-square-foot XFINITY retail store in Muskegon. Located at 5506 Harvey Street adjacent to The Lakes Mall, the new store is designed entirely around the needs of customers, providing them with an opportunity to explore, learn about and interact directly with the latest XFINITY services.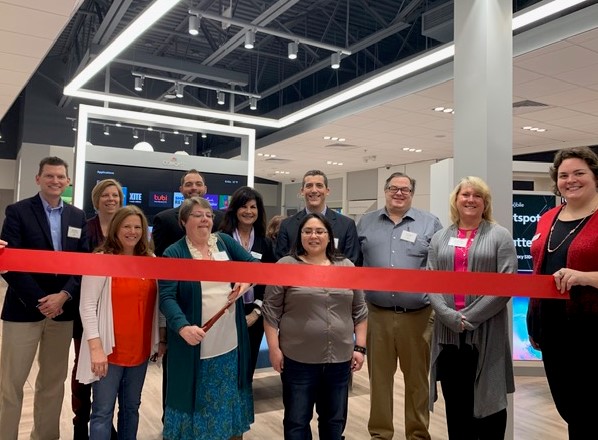 The store features contemporary hands-on displays and comfortable seating areas where customers can interact with all XFINITY products from internet, video and connected home solutions to Xfinity Mobile, a simple, flexible, affordable wireless plan designed to save customers money.
Patrons can learn from trained technology specialists how to personalize, manage, and control their home WiFi experience with Xfinity xFi. The company's new, industry-leading platform lets customers easily optimize and evaluate their in-home WiFi performance, and they can view connected devices, pause WiFi access for any device and set usage rules. As consumers increasingly rely on their home WiFi networks, Comcast recently introduced xFi Advanced Security, a new service that monitors, blocks and informs customers of online threats to all connected devices — adding an extra layer of protection for their entire home network.
"Giving our Muskegon-area customers an inviting place to comfortably interact with our products is the most effective way to educate them on how they can get more value and added convenience from the products they're already relying on every day," said Parvathy Hariharan, vice president of sales and marketing for Comcast in Michigan. "This new store also gives us a stronger opportunity to get to know our local customers and their needs, so we can make the best recommendations for them and provide the top-notch service they should expect from our company."
Within the new store, there is also a space where customers can learn about Comcast Business' commercial service which provides multi-gig speeds to business customers.
Store hours are Monday through Saturday from 9:00 a.m. to 7:00 p.m. and Sunday from 12:00 p.m. to 5:00 p.m. For more information about XFINITY products and services, call 1-(800)-XFINITY or visit www.xfinity.com.